On June 1st, the Northeast New York Professional Nurses Organization (NNYPNO) gathered at The Century House in Latham, NY for their Annual Meeting and Awards Ceremony. The event is not only exciting for the student nurse scholarship and professional nurse recipients, but also for the announcement of new officers and board members of NNYPNO. After a short board meeting, the group honored the now-past board members and chairpersons of the organization.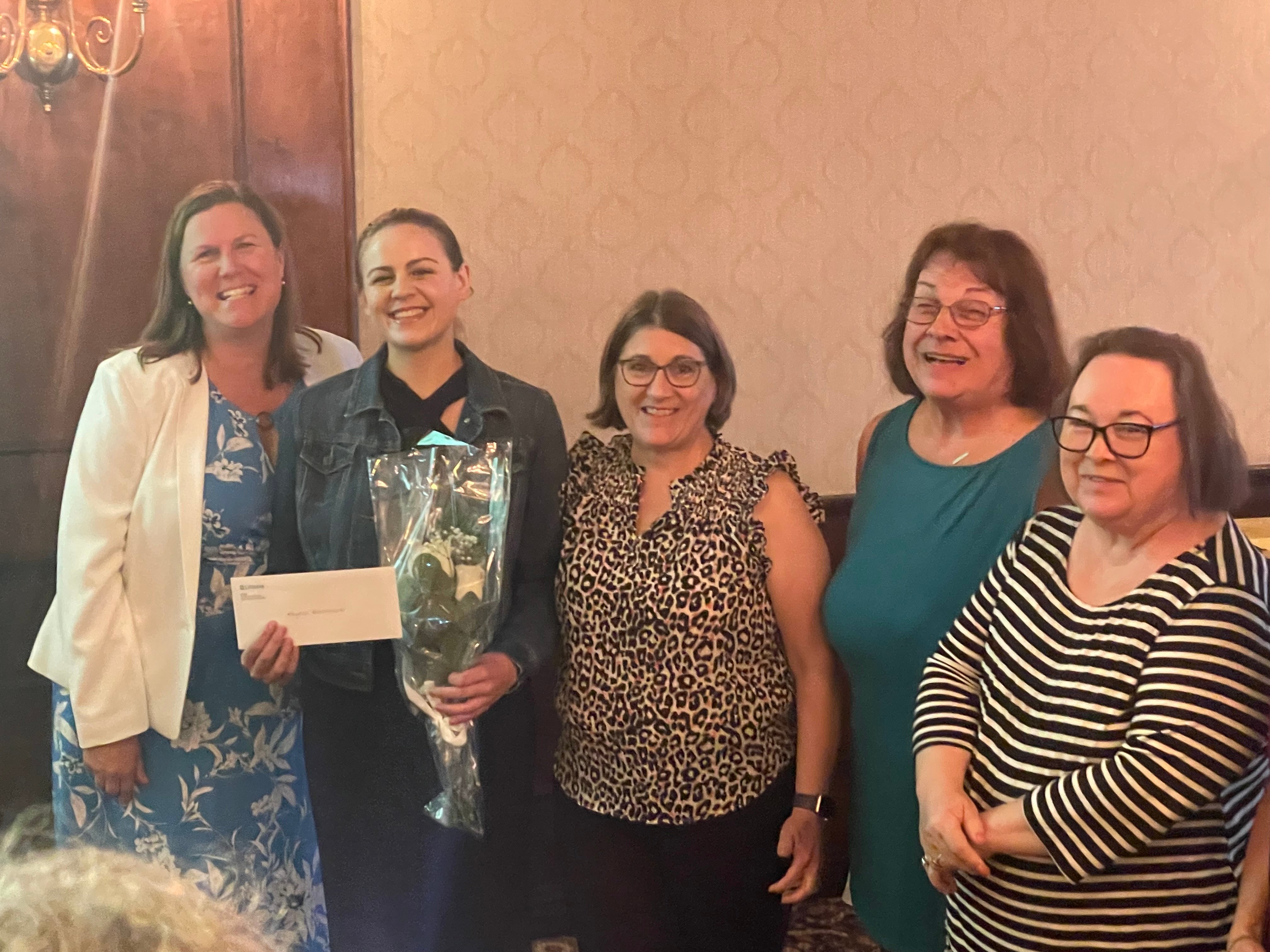 Dave Theobald, President and CEO of Davin Healthcare proudly announced this year's winners of office. Davin Healthcare has strong connections with NNYPO members. On the left, Bridget Nettleton, PhD, RN, past Secretary. Second from left, Marilyn Stapleton, PhD, RN, newly elected Board Member. Fourth from left in the back, Kathy Mion, BSN, RN, newly elected Secretary. Second from right in the back, Dave Theobald, MSN, RN, current Board Member.
Following the election of new officers was the awards ceremony where a nursing student from SUNY Adirondack was honored for her hard work with a scholarship sponsored by NNYPNO, as well as a few special awards to recipients across the capitol region for their hard work and dedication to the nursing profession.